Playing the Coral Irish lottery has some advantages, including enhanced odds. It is important to understand that different operators set their own odds on fixed odds Irish lotto betting and depending on the particular bet, one can be better than another.


Take advantage of Coral's current Bet €5, get €20 in free bets offer for
new
Customers
What are the Coral Irish Lottery Odds?
With the availability of being able to bet on either the 6 ball or 7 ball Irish lottery draw, the table below outlines the odds that coral offer for Irish lotto betting.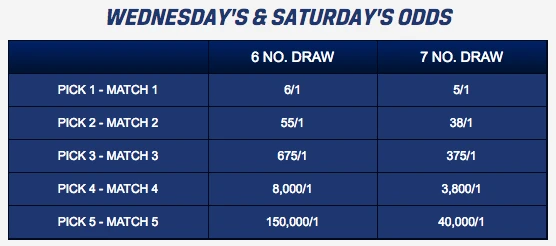 Whilst these are the odds for Irish lottery betting at Coral, they are not all of the Irish lottery prizes available as we will see later in this guide.

There are however some good odds available for single bets on one to five number selections. Check out our full Irish Lottery Odds guide to compare the odds that different bookmakers offer on the Irish lottery
How to bet on the Irish Lottery at Coral

The top of the Irish lottery betting area will look a little like this where you can select the particular draw, or draws, you wish to bet on, the number of draws, as you can place a bet for more than one, and decide if you want to make straight bets on a single number or group of numbers, or use some multiple betting options, which will be displayed in the betting slip depending on the number of selections you have made.





As with any lottery entry, it is a case of making a selection of the numbers you wish to bet on, whether they be random, your favourites, or indeed, a lucky dip from the Coral irish Lottery picker, which looks like this.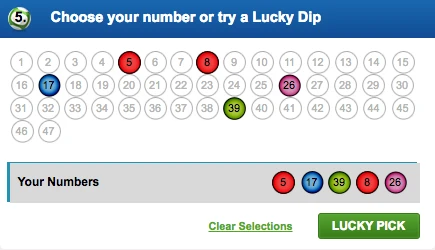 Clicking the lucky pick button will automatically select some numbers for you, which you can clear and pic again or edit to keep or clar individual picks.

When you are happy with the amount of picks and the numbers selected you can move to the bet slip and select the bet you would like to make. Again, you have the option of single, or multiple betting, the below images display the options.

If you wish to bet on a single number or groups of 2,3,4 or 5, you are presented clearly with the Irish lottery odds that you are being offered, for instance, picking three numbers to be drawn is rewarded with odds of 675/1 in this instance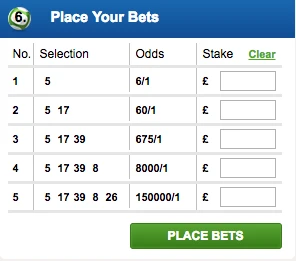 Open a new Coral Account today



You can choose multiple numbers and instead of making a single bet, perhaps choose an option of multiple bets available depending on the number of selections you have made.

In this example, we chose 5 different numbers from the lucky pick button, and have the option of betting, perhaps ten combinations of doubles, or go for a full permutation bet like the Canadian, which is 26 bets. Or maybe, adding in the single bets with a Lucky31 [Canadian 26 bets + 5 x singles = 31]


Coral Irish Lottery Cashback

If you bet €10 or more on the Irish Lottery at Coral, you will qualify for a cashback deal where Coral provide you with a minimal cash back deal. It is not a huge cashback offer, but every little helps right?


Read our Full Coral User Review



Below, are the current terms and conditions which could change at any time. Please ensure you are fully aware of all terms and conditions on site, before making your Coral Irish Lottery bets.



Click

here

for full terms and conditions and to open a new Coral account and get €20 in free bets



BEFORE CLAIMING THIS LOTTO PROMOTION IT IS IMPORTANT THAT YOU READ THESE PROMOTIONAL TERMS AND CONDITIONS CAREFULLY AS THEY CONTAIN IMPORTANT INFORMATION ABOUT THE TERMS ON WHICH THIS PROMOTION CAN BE CLAIMED. YOU WILL BE REQUIRED TO AGREE TO THESE PROMOTIONAL TERMS & CONDITIONS WHEN CLAIMING THIS LOTTO PROMOTION. IN PARTICULAR, PLEASE FAMILIARISE YOURSELF WITH THE RESTRICTIONS SUMMARISED BELOW.

These Promotional Terms & Conditions apply to this Lotto Promotion. They should be read alongside our General Website Terms & Conditions. These terms can be accessed HERE. PROMOTIONAL PERIOD
This Lotto Promotion is available to qualifying customers from 00:00 on Monday until 23:59 on Sunday each week until further notice.
WHO QUALIFIES FOR THIS LOTTO PROMOTION
This Lotto Promotion is open to all Online and Mobile Coral customers aged 18 years or over.
HOW TO CLAIM THIS LOTTO PROMOTION
To claim this Lotto Promotion, place bets totalling a minimum of £10 on any Lotto offerings during the Promotional Period ("Qualifying Bet").
If at the end of the Promotional Period your Qualifying Bet(s) have put you in a net losing position of more than £10 we will refund 10% of your losses in cash.
Your Cashback will be credited to the Cash Balance section of your Account within 24 hours of the promotional period finishing each week. If the Cashback does not appear automatically, please contact our customer services team.
A bet will not be considered a Qualifying Bet for the purposes of this Lotto Promotion if for any reason it becomes void.
IMPORTANT TERMS
Promoter:Coral Interactive (Gibraltar) Limited.
We reserve the right to change or end any Lotto Promotion, if required for legal and/or regulatory reasons.
If you have made one or more Qualifying Bets in relation to this Lotto Promotion and your betting levels are subsequently restricted by us, we will make sure that this will not materially affect your ability to satisfy the conditions to qualify for this Lotto Promotion (if applicable) or to fully benefit from the free bets available.